Why You Should Not Play the Lottery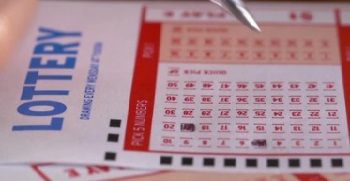 The lottery is one of those rare things that non-gamblers seem to love but that hardcore gamblers tend to avoid. That's because while we all like chasing the big win, gamblers tend to understand odds better and know that that "big win" is nothing short of an impossibility with the lottery. This is something that is hard to digest for those players that play every week, but it's something that we all need to bear in mind because lotteries are basically ripping you off.
Your Odds of Winning
You have an infinitesimal chance of winning a lottery, especially if there is a huge multimillion jackpot on offer. Take the UK National Lottery as an example. Your odds of scooping the grand prize are 1 in 14 million, and yet it's one of the ones with the smallest odds.
If you were to place a £1 bet on odds of 14 million to 1, you'd get over £14 million, yet an actual win will "only" scoop you a couple million. That's far from the biggest issue though, it's the odds themselves that should be scaring you away.
The odds of being hit by a meteorite are roughly 1 in 700,000, which means you are 20 times more likely to have this happen to you than you are to win the lottery. You're also more likely to win an Academy Award, several hundred times more likely in fact, and you're a good 40 times more likely to have conjoined twins if you're pregnant.
You are 7 times more likely to be struck and killed by lightning and twice as likely to be killed by a shark.
Still feeling lucky?
Why People Play?
People play because the odds are far too big to fathom. We don't have the capacity to understand just what those odds mean, even when it's spelled out for us like we did above. We don't think "we have a grater chance of flying to the moon than winning the lottery" we think, "but someone has to win". And therein lies the problem and the reason we still play.
Look at it this way, your odds of getting a royal flush in poker, which you probably know is unbelievably rare, is around 1 in 600,000, which is still a good 20 times more likely than winning the lottery. If you play poker than you know that you can go an entire lifetime and millions of hands without every getting a royal flush, so what makes you think you could get a lottery win when it's even rarer?
Not only that, but the lottery, unlike poker, doesn't really return any decent consolation prizes. You may think it's okay to spend just £10 a week on tickets, but if you play for 20 years (as many have been doing since the beginning of the National Lottery) that £10 a week means you're spending £520 a year and over £10,000 since the lottery began.
So, stick with real money online casinos instead, opt for highly rated casinos with slots like Bet365—your odds of winning the jackpot are so much better.
Last news
Win 5,000 Free Spins Every Day at PokerStars Casino

30.09 2019

PokerStars Casino has been working hard to attract new players this summer as it tries to convince people that it's...

Show more

Win the World's Biggest Jackpot on Mega Vault Millionaire

27.09 2019

Mega Moolah is arguably the most famous online slot in the world. It has broken more records than any other and has...

Show more

Join the End of Summer Party at Slotty Vegas

26.09 2019

The last dregs of sunshine are fading away as summer officially comes to an end and everyone prepares for the colde...

Show more