Understanding the Rules, Variants and Odds of Online Poker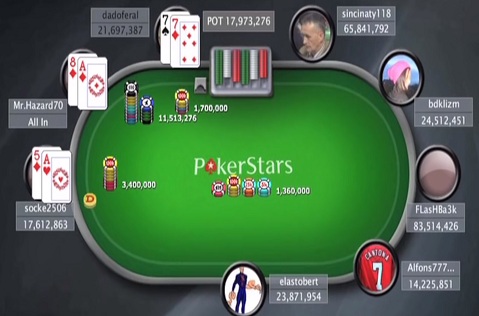 Online poker is one of the biggest games in the world and that has been the case ever since Chris Moneymaker spent $30 to play a game of online poker and then used it to go on a journey that ended with a multimillion prize in the World Series of Poker.
But there are many different versions of this game, with different odds and different rules for each. If you enjoy playing poker in real money online casinos then it is very important to understand these differences.
The Many Variants of Online Poker
Below you will find a list of the many versions of online poker you can find everywhere from real money online casinos like Bet365, to betting exchanges, poker rooms and more. You can also find the most popular of these in land-based casinos, but they tend to focus on just a few games.
Texas Hold'em: Each player gets two cards face-down. These are used along with 5 community cards (which all players can see and use) in order to get the best five card hand. There are several rounds of betting.
Omaha: This is very much live Hold'em, with similar betting rounds. The difference is that the payer gets 4 cards and can only use two of those along with the community cards to get the best hand
Draw Poker: Often played as "Five Card Draw", the player gets dealt five cards, can change as few or as many as they want, and then bets on the resulting hand.
Three-Card Poker: A basic form of poker often played against the house and found in land-based casinos. Not for the purists.
Video Poker: This is a game that is played against the computer, often in a "Draw" format. They are very common on online casinos, especially Microgaming casinos.
Stud Poker: Multiple betting rounds, face-up and face-down cards, and often fixed limits. This is not a game for the beginners and it's not one of the most popular.
Badugi: A rather unique and very interesting game of poker, Badugi players are dealt four cards and the goal is to get one of each—after several rounds of changes and betting—which is known as a "Badugi". The lower those cards are, the better, but they can't have the same value. This means that the best hand is A, 2, 3 and 4 of different suits.
Mix: There are a few games that mixes the many variants of poker together. These include games like HOSE, whereby the individual letters stand for the different games (in this case, Hold'em, Omaha, Stud and Eights or Better, which is a form of Stud). The tournament will simply switch between the different games, allocating a set number of hands, rounds or minutes to each one. Less popular on real money online casinos, they tend to be found on online poker rooms.
Last news
Win 5,000 Free Spins Every Day at PokerStars Casino

30.09 2019

PokerStars Casino has been working hard to attract new players this summer as it tries to convince people that it's...

Show more

Win the World's Biggest Jackpot on Mega Vault Millionaire

27.09 2019

Mega Moolah is arguably the most famous online slot in the world. It has broken more records than any other and has...

Show more

Join the End of Summer Party at Slotty Vegas

26.09 2019

The last dregs of sunshine are fading away as summer officially comes to an end and everyone prepares for the colde...

Show more