Understanding RTP, Payouts and House Edge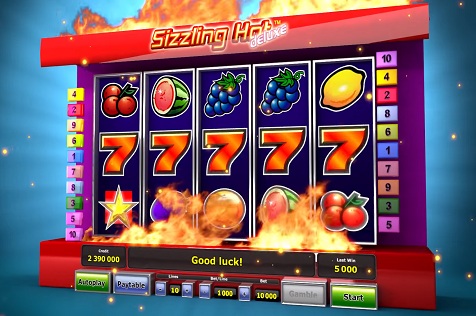 All gamblers, whether they are gambling offline or online, need to get to grips with payouts, RTPs and house edges. These are the basics that we all need to know and the basics that should define which games we play on and which games we avoid.
If you're not quite sure about one or all of these, then take a look at the descriptions below.
What is an RTP?
RTP is an abbreviation of Return to Player and is used to refer to the amount of money that a slot machine will pay out based on how much you put in. This number is typically reserved just for real money online slot machines and it is often displayed as a percentage between 89% and 98%.
The best way to understand the RTP is to swap that percentage figure for a dollar amount. Once you do that then the amount you get is the return you can expect to receive based on every $100 that you spend.
So, if the RTP is 90% then you can expect to get a return of $90 for every $100 that you spend. Of course, this is an average. It doesn't mean that you will lose $10 every time you bet $100. It means that over the long haul, when millions have been spent by many players, it is the amount that the casino can expect to receive based on every $100 spent.
What is a House Edge?
The house edge tends to be something you will see in land-based casinos. But it is also something that is used on table games in real money online casinos.
As with the RTP, the house edge is a percentage figure, albeit one that is commonly anywhere from 0.20% to 15. The simplest way of looking at this amount is to take the remainder and then use that to create an RTP.
So, if the house edge is 1% then this means that it is the same as an RTP of 99%. The house edge, as the name suggests, is the edge that the house has over you. This means that the lower it is, the better it is for the player. Of course, it never goes below 0%, because the house always enjoys an edge over the player. That's how they can guarantee a profit.
What Are Payouts?
Payouts are used more or less as a synonym for "house edge" and "RTP" and if the word you'll often see when referring to real money online casino returns in general. The payout can be displayed in many ways, including monetary values and percentage figures. There is no one way and on many of the best casinos, you won't even see it.
The likes of Spin Palace, as well as most other Microgaming casinos will always use RTP for slots and House Edge for table games. The same goes for many other online casinos.
Last news
Win 5,000 Free Spins Every Day at PokerStars Casino

30.09 2019

PokerStars Casino has been working hard to attract new players this summer as it tries to convince people that it's...

Show more

Win the World's Biggest Jackpot on Mega Vault Millionaire

27.09 2019

Mega Moolah is arguably the most famous online slot in the world. It has broken more records than any other and has...

Show more

Join the End of Summer Party at Slotty Vegas

26.09 2019

The last dregs of sunshine are fading away as summer officially comes to an end and everyone prepares for the colde...

Show more