Tips for Winning in Online Poker Tournaments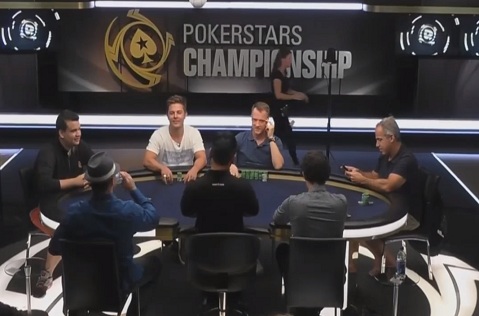 Poker is huge right now. You can find games in all offline and online casinos, played against the house, against other players, and against an AI in the form of Video Poker. They are lucrative for the casino and make a lot even for the highest rated online casinos, but there are players out there who make a fortune as well.
That's because they follow a few essential tips. Many of them stick to poker tournaments, which is always the best way, and the professionals often stick to a strict set of rules. These rules are very similar to the ones outlined below, which are our own tricks for winning at poker tournaments played at real money online casinos.
How to Win at poker Tournaments
Bankroll: Before you even begin to contemplate making a start, you need to make sure that you have a strict bankroll and that you stick to it throughout. A bankroll is a balance that you move to an account prior to your first game. As you play, you only use this balance, topping it up when you win and avoiding depositing more when you lose. It helps to ensure you don't lose more than you can afford to and it keeps everything in check.

Bonuses: Poker sites don't have the best bonuses and they often consist of schemes whereby you can earn small $5 or $10 payments for every set amount of points you earn. But most sites will have loyalty program where cash can be unlocked and you can also get big bonuses elsewhere. Rebates are worth looking into as well. All of this needs to be checked before you play.

Play the Long Game: If you want the big money you have to play the big tournaments, it goes without saying. You will lose many more than you win, but that's normal. Just bide your time, keep playing and know that your luck will come in eventually.

Play the Table: 99% of players will be loose prior to the bubble and then tight during the bubble. If you want to win, you need to do the opposite. Play tight prior to the bubble and when everyone tightens up, go crazy. We've seen players go from the bottom of the pile to the chip leader just by bubble bluffing.

Force the Blind: In the latter stages, when blinds account for a huge part of each stack, you need to start shoving your stack in the small blind and the dealer button. Force the people after you to make a decision. Do they want to risk their stack and their position for the sake of a small or big blind? 9 times out of 10 they'll fold, and even if they call, you still have a chance of winning big.

Don't Tilt: It's common sense, but it's also hard to avoid. Everyone gets bad beats though and the thing that sets the good players apart from the pros is the fact that they don't tilt when those beats hit. Even if you lose most of your stack, continue to play it cool. You'll win considerably more money as a poker player if you do.
Last news
Win 5,000 Free Spins Every Day at PokerStars Casino

30.09 2019

PokerStars Casino has been working hard to attract new players this summer as it tries to convince people that it's...

Show more

Win the World's Biggest Jackpot on Mega Vault Millionaire

27.09 2019

Mega Moolah is arguably the most famous online slot in the world. It has broken more records than any other and has...

Show more

Join the End of Summer Party at Slotty Vegas

26.09 2019

The last dregs of sunshine are fading away as summer officially comes to an end and everyone prepares for the colde...

Show more