The Truth About Betting Systems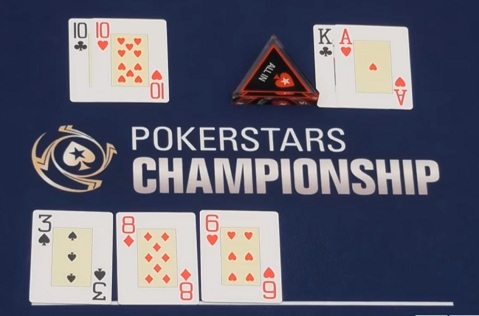 You don't need to go far to hear "checkout this new betting system" these days. These systems are everywhere and they have become more common thanks to Facebook and the ease at which they can be promoted through this social media platform. But do they work? Are the tips they offer genuine, or are they scams?
Here are a few home truths:
There is an Ulterior Motive
Most betting sites are not interested in giving you tips or helping you win. They are all affiliate sites, which means they profit every time you join a gambling site from a link on their site. You probably knew this, but did you know that they lose their profits if you signup through this link and then go on to win money?
Affiliates only earn when you lose. So, that begs the question, why would they give you tips on winning and then let you signup through their affiliate link? Well, they wouldn't, and they don't. Check the motive and be wary.
They Only Focus on the Good
These so-called "professional tipsters" like to talk about how good they are and how they secured a big win a few weeks ago. These wins are often exaggerated, but even when they're true, they tend to gloss over the losses.
Think about it, why would a tipster who offers weekly tips talk so much about a successful tip they had 3/4 weeks ago? Why are they ignoring the tips they gave over the last two weeks? The answer: they lost.
They are like everyone else in that they lose as much—if not more—than they win. The difference is they try to make you believe that these losses don't happen and that they always win.
Matched Betting is Nonsense
There is a trend for matched betting, which we like to think of as the Extreme Couponing of the gambling world. In other words, it takes a vast amount of work to make it legit, but in the end you don't get much for your work. In the case of matched betting, you also need to go through ridiculous play-through rates, spending real money to get bonus money and ending up with only a very small profit for all of your troubles.
Look for affiliate links on articles that promote matched betting. If you find them, then you have their motive right there. That's what it's all about. They want your money. They don't care whether you play the system or not, or even if the system can be played. Which it can't.
Last news
Win 5,000 Free Spins Every Day at PokerStars Casino

30.09 2019

PokerStars Casino has been working hard to attract new players this summer as it tries to convince people that it's...

Show more

Win the World's Biggest Jackpot on Mega Vault Millionaire

27.09 2019

Mega Moolah is arguably the most famous online slot in the world. It has broken more records than any other and has...

Show more

Join the End of Summer Party at Slotty Vegas

26.09 2019

The last dregs of sunshine are fading away as summer officially comes to an end and everyone prepares for the colde...

Show more