The Biggest Gambling Countries in the World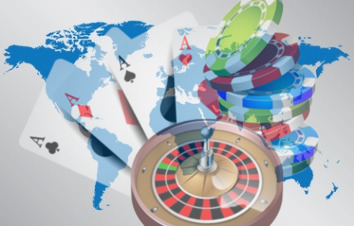 If you were asked to name the biggest gambling country in the world, the one that gambled more per capita than anywhere else, you would probably opt for the US. After all, it's home to Las Vegas, Reno, Atlantic City and countless Indian gambling reservations. But you'd be wrong, because the top five gambling countries are somewhat unexpected.
1. Australia
The Aussies love to gamble and spend more on it than anyone else. Most of their money goes on slot machines, which are known as "Pokies" in Australia. These can be found in pubs, clubs, hotels and restaurants, so Australia have managed to become the biggest gamblers without even involving betting shops or casinos!
They lose nearly $1,300 per person every single year, which is a sizeable leap from every other country on this list and means Australia will likely be number 1 for years to come.
2. Singapore
The first casino opened in Singapore in 2010, but it has since blossomed into a huge gambling country. So much so in fact, that they have closed the gap on Australia in the last few years and lose around $1,100 per person per year, helped by the fact that it has a greater income per capita rate than Australia.
3. Ireland
The casino industry is pretty much unregulated in Ireland but gaming machines have restrictions on them. However, many still gamble beyond this and sports betting and horse racing is also big here. This is the home of betting giants Paddy Power after all, and it's thanks to Ireland's obsession with gambling that they were able to grow so big so fast.
4. Canada
Three-quarters of Canadian adults have gambled at some point in their lives, with most of them residing in Saskatchewan. Most of this gambling is in the form of lotteries, which are huge in Canada. They have fairly strict laws on sports betting and other forms of betting, but they have some of the biggest casinos in North America sitting on the border with the United States and these also attract a lot of revenue.
5. Finland
This may seem like an obscure one, but the Finnish love to gamble, with 4 out of 10 adults gambling on a weekly basis. They have great programs in place for problem gambling with their biggest licensed commercial casino turning over its profits to help with this growing issue. Seems like a bit of a vicious circle, but it's one that works for them nonetheless.
Last news
Win 5,000 Free Spins Every Day at PokerStars Casino

30.09 2019

PokerStars Casino has been working hard to attract new players this summer as it tries to convince people that it's...

Show more

Win the World's Biggest Jackpot on Mega Vault Millionaire

27.09 2019

Mega Moolah is arguably the most famous online slot in the world. It has broken more records than any other and has...

Show more

Join the End of Summer Party at Slotty Vegas

26.09 2019

The last dregs of sunshine are fading away as summer officially comes to an end and everyone prepares for the colde...

Show more