How Matched Betting and Betting Exchanges Work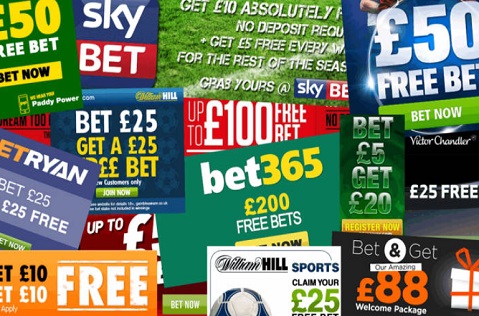 How do betting exchanges work and just what is matched betting? These are two questions that many gamblers have on their lips and ones that we will answer here.
What is Matched Betting?
This is a popular form of betting that seems to have taken off thanks to Facebook pages and blogs. Matched betting is a form of betting that utilizes free bets and other bonuses to play one sportsbook against another.
Essentially, it involves you placing bets with free bets on one site and then placing an opposing bet on another site with other free bets. The point is not to take risks or even to care about the results of a bet. It's all about playing the numbers.
Think about it this way. Let's say that you join two sportsbooks. Sportsbook 1 gives you £200 when you deposit £100; sportsbook 2 does the same.
You find a bet that has a win or lose outcome (IE not soccer, which can end in a draw) and you bet £100 on Sportsbook 1 and £100 on Sportsbook 2.
You're playing with free money, and whatever happens, you will win. You could end up with £400 total in Sportsbook 1 and £200 total in Sportsbook 2, but if you keep doing this then the worst case scenario will be you having no money in Sportsbook 2 and £600 in Sportsbook 1, all from a £200 stake.
You then bring another bonus and another sportsbook into it and you keep betting like this until you clear a play-through rate, at which point you can cash-out and double or triple the total amount you deposited.
What Are Betting Exchanges?
A betting exchange can be very daunting to someone who is used to clean-cut, easy-on-the-eye sportsbooks but has no experience with trading or betting exchanges.
The trading analogy is actually apt here, because betting exchanges work in similar ways. Every time you place a bet, you are taking the money that has been put up by another user. But as with trading, there is no direct contact between you and this member. You're just playing the numbers.
You have two options on betting exchanges. You can either "Bet" (in blue if you're on BetFair) or you can "Lay" (in pink). By betting you are simply placing your money on that particular bet to succeed. By laying you are assuming the role of the bookmaker, betting against it and waiting for someone to take your price.
As for all of the different prices, you don't need to pay attention to these if you are betting small. Just focus on the one that has the best odds, which should be the first one available. The other odds have been offered by the other members but are not quite big enough to be the best ones. These are only of concern to you if the best one doesn't quite cover all of the money that you want to bet/lay.
It is certainly a lot more confusing than standard sportsbooks like Bet365 and far more confusing than real money online casinos like some of the highest rated Playtech casinos covered here. However, it's fairly easy once you get the hang of it and it just takes a little time and practice to do that.
Last news
Win 5,000 Free Spins Every Day at PokerStars Casino

30.09 2019

PokerStars Casino has been working hard to attract new players this summer as it tries to convince people that it's...

Show more

Win the World's Biggest Jackpot on Mega Vault Millionaire

27.09 2019

Mega Moolah is arguably the most famous online slot in the world. It has broken more records than any other and has...

Show more

Join the End of Summer Party at Slotty Vegas

26.09 2019

The last dregs of sunshine are fading away as summer officially comes to an end and everyone prepares for the colde...

Show more