Countries Where Online Gambling is Illegal and Restricted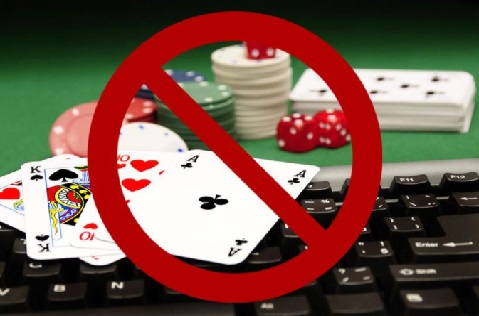 The laws on online gambling differ from country to country and even from region to region. These laws rarely make sense and they can often contradict themselves. So, it pays to understand what's what and to know just what the restrictions are in your country, if indeed there are any.
Countries Where Online Gambling is Illegal
The United States have some of the strictest online gambling laws, even though it is home to some of the biggest gambling cities in the world. A lot of this is down to control and taxation. They can take money from commercial casinos, but they can't take it from websites based overseas, so they shut them down.
There are online casinos operating in South America that can exploit a legal loophole, but because credit card and bank account providers—as well as many web wallets— will not facilitate online gambling in the US, they often require wire transfers.
There are also very strict anti-gambling laws in many middle-eastern countries, and in countries like Cyprus and Poland. North Korea blocks online gambling as well, but if you live in North Korea then you have bigger problems to worry about.
Countries Where Online Gambling is Restricted
Gambling is technically legal in Canada and Australia, but it is restricted. The laws differ from state to state, but typically it's a tax issue. They allow offline gambling but can get picky apart online gambling, especially in Canada. There are many other countries like this as well, including Scandinavian countries.
Generally speaking, you will not face issues if you gamble online and it's incredibly rare for a player to be prosecuted (we've never heard of it). You may have your account blocked and you may face issues with your payment method as well, but generally the only thing to worry about is the casino itself, because if they don't want people from your country there then they will suspend you when they realize.
Other Countries that Restrict Online Gambling
You will have noticed that the UK is in neither of the two categories above, and yet many sites don't allow players from this country. So why is that? Well, there are two reasons for this.
Firstly, it's important to note that gambling is mostly legal and widespread in the UK. There is gambling advertising everywhere, you can play the lottery from the age of 16 and you can gamble freely in online casinos and offline casinos from the age of 18 (sometimes 21). You will see top English online casinos like Bet365 advertised everywhere you go here, especially on sports channels. The same applies to the virtual world, but the issues lie with rules and regulations concerning the gambler's money.
Not only do they need the UK Gambling Commission to oversee everything, but there is also a law requiring the customer's money to be placed in a trust that is separate from their bank account. This is not always easy for the international gambling sites, so rather than flouting the laws, they simply refuse to accept UK players.
Last news
Win 5,000 Free Spins Every Day at PokerStars Casino

30.09 2019

PokerStars Casino has been working hard to attract new players this summer as it tries to convince people that it's...

Show more

Win the World's Biggest Jackpot on Mega Vault Millionaire

27.09 2019

Mega Moolah is arguably the most famous online slot in the world. It has broken more records than any other and has...

Show more

Join the End of Summer Party at Slotty Vegas

26.09 2019

The last dregs of sunshine are fading away as summer officially comes to an end and everyone prepares for the colde...

Show more