Can You Use Non-Bitcoin Cryptocurrencies to Gamble Online?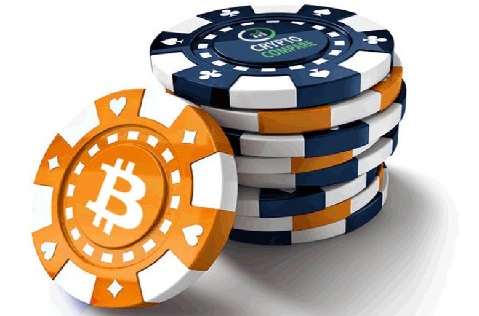 There is a lot of excitement out there about cryptocurrencies right now. Those in the know are seeking to invest as much in these coins as they can and they are no doubt enjoying the meteoric rises that they are experiencing. Those who know little about them are somewhat confused by he whole process and have a few questions that they need answers to.
One of the questions that has been asked lately is whether or not you will be able to use cryptocurrencies like Ethereum and Ripple to gamble online much like you can with bitcoin in some top rated online casinos.
So, can you? And if not, will you ever be able to?
Why You Can't Gamble with Ethereum or Ripple
The simple answer, as you might have guessed from the header, is no. And there are a few reasons for that. Firstly, its worth noting that as things stand, online casinos that accept an array of banking options tend not to accept bitcoin.
Instead, they offer bitcoin as the only payment method and that's because there are some payment gateway issues and regulatory issues at play. A casino needs to be established purely to cater for bitcoin until the day comes when the big regulators and software providers start incorporating it.
This is why you will struggle to find a highly rated rated Microgaming casino, or Playtech casino, that accepts bitcoin and why they tend to use their own proprietary software. It is also one of the reasons why you can't use other cryptocurrencies, but there are other reasons.
Ripple and ethereum are not strictly like bitcoin. They are more like payment networks that facilitate the trade of information on currencies. Ripple (XRP) caters to the banks and allows for super fast transactions all over the world and in any currency. Ethereum (ETH) allows for the creation of apps and other software under a private and secure network.
So, for the same reasons as bitcoin, and for many other reasons, there will likely never be payments that facilitate ethereum and ripple on your favorite real money online casinos. They may pop up on a few of them, but you'll likely not see these on online casinos like Bet365.
Of course, bitcoin could become available at some point on casinos like this and we may also see the likes of litecoin in the future as well. Whatever happens, this is an exciting time and one that could be at the precipice of a revolutionary change.
Last news
Win 5,000 Free Spins Every Day at PokerStars Casino

30.09 2019

PokerStars Casino has been working hard to attract new players this summer as it tries to convince people that it's...

Show more

Win the World's Biggest Jackpot on Mega Vault Millionaire

27.09 2019

Mega Moolah is arguably the most famous online slot in the world. It has broken more records than any other and has...

Show more

Join the End of Summer Party at Slotty Vegas

26.09 2019

The last dregs of sunshine are fading away as summer officially comes to an end and everyone prepares for the colde...

Show more